22 May

Inside the Fridge Welcomes Jessica Smith

Jess is a 31-year-old Jesus loving runner who eats clean and trains hard!  After finding herself widowed at 29, Jess began a journey towards a healthier life.  While losing over 80 pounds, she's found strength and confidence. You can find her blogging at Get Busy Living, snapping food pics on Instagram, sharing runs on Twitter, and pinning healthy stuff on Pinterest!

 
ITF:  Where do you shop for food?
JS: I typically shop at my local grocery store, Giant.  They have a great selection of produce with lots of organic options, and a nicely stocked section of the store dedicated to natural and organic foods.  About once a month I like to make a trip to Trader Joe's, but the closest one is an hour away.  I've also been known to travel with a cooler in case I run into a Whole Foods!
ITF: Do you love food shopping or dread it?
JS: Most of the time I love it!  I once spent almost 2 hours in a Whole Foods!!  Grocery stores like that are my favorite because I think it's fun to wander the aisles and come up with new recipes as I go.
ITF: What is the single most important thing on your mind when you are shopping for food?
JS: Usually it's making sure I have all of my "regular" stuff and essentials to get through the week without making extra stops at the store.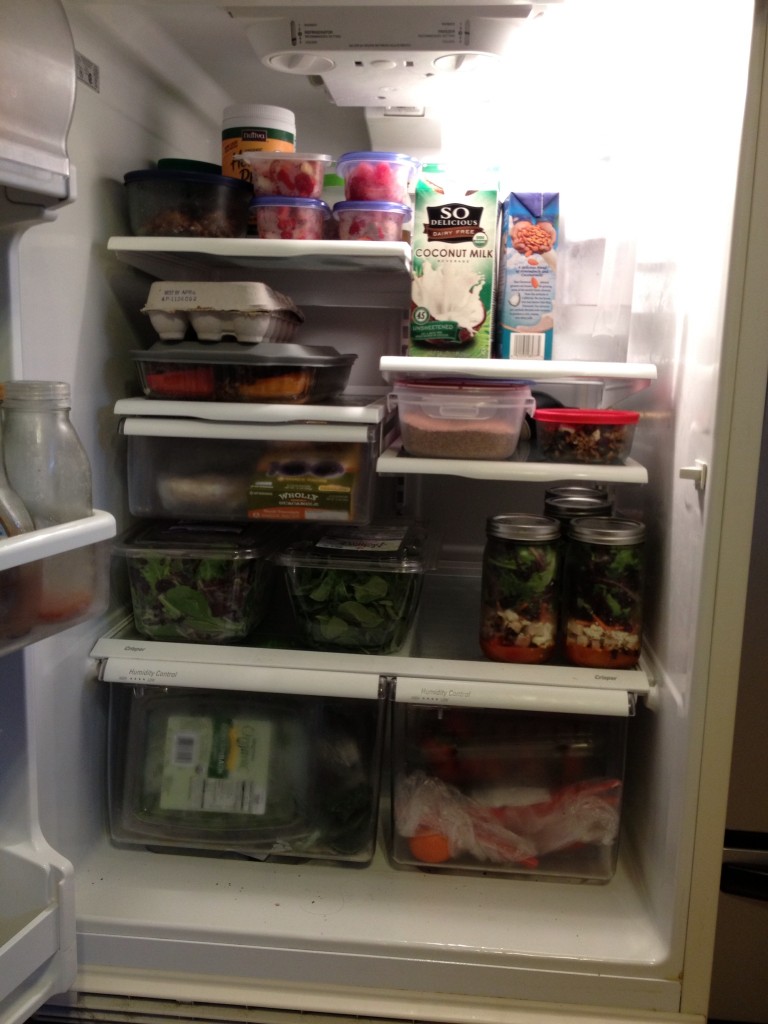 ITF: How many times a week do you eat out? (based on 21 meals/week)
JS: I rarely eat out anymore for a few reasons.  First, because most restaurants have such high calorie foods in such large portions.  But also, I love to cook and I find that I'm often disappointed in restaurant food and find myself thinking "I could've made something that tasted better AND had less calories at home"!
ITF: How do you plan your weekly meals? Create a spreadsheet of fly by the seat of your pants?
JS: I jot a general plan down on a meal planner tablet I have.  I eat the same thing every day for breakfast (green protein smoothie), so I just plan my lunch (usually a salad) and my dinners.  Since I'm cooking for one, I typically plan one "big" meal that will have leftovers and a few days of single serving meals.
ITF: Do you believe in leftovers?
JS: I do!  However, since I'm cooking for one, I try not to make large portions of a lot of things.  It takes me a week to eat a 9×13 pan of something, so I like to cook things that are single serving or freeze well.
ITF: What brands do you swear by? Why?
JS: I love the SoDelicious Coconut Milk products.  They are delicious and a great dairy alternative!  I also love Justin's nut butters – the chocolate and vanilla almond butters are so good they're like eating dessert.  My favorite sweet treat is Theo chocolate.  It's a small, fair trade chocolate company based in Seattle.  They give great factory tours and their chocolate is amazing!
ITF: When you hear the word "homemade" what is the first thing that comes to mind?
JS: Delicious!  I love cooking, so I'd take homemade over restaurant food any day.  I love being able to control the ingredients and just the act of cooking is relaxing to me.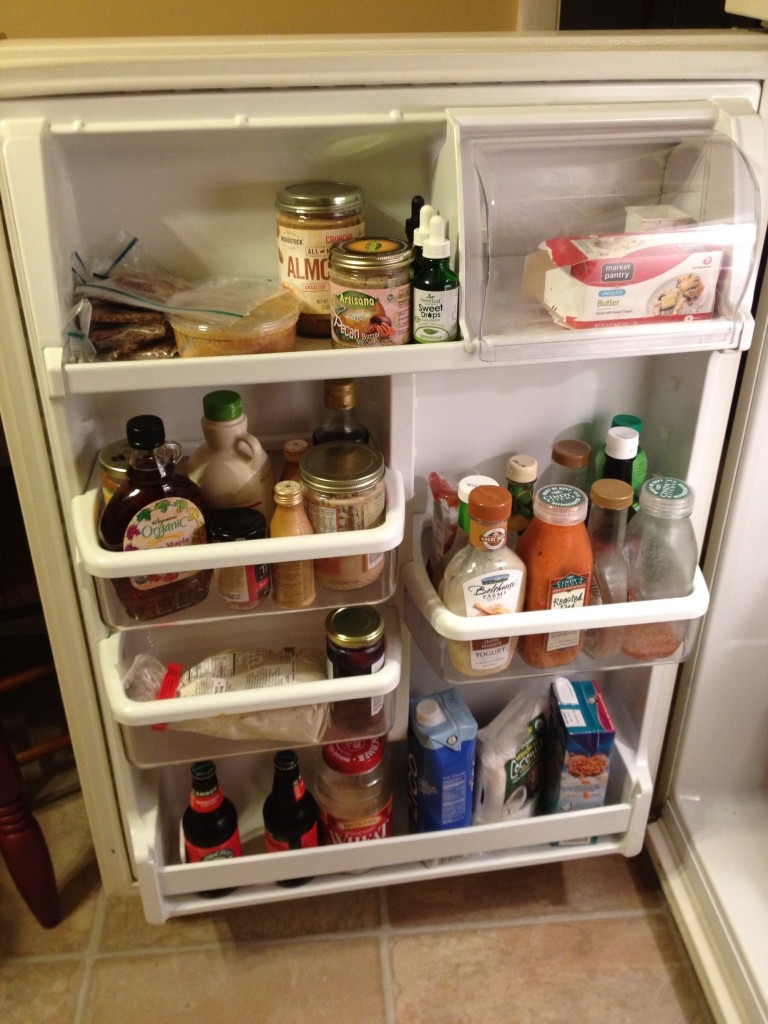 ITF: How have your cooking/shopping habits changed over the last 10 years?
JS: Definitely!  When I was in my early 20s and first living on my own, my freezer was FULL of boxed microwave dinners.  I haven't bought one of those in years now.
ITF: What was the last meal you cooked from scratch?
JS: I made Southwestern Stuffed Peppers this weekend to eat throughout the week.
ITF: If one person could cook for you tonight, who would it be?
JS: My mom!  She is a terrific cook!  Also, she loves healthy food too so I can always count on her dishes to be delicious as well as good for me.  Plus, since my parents are retired and live full-time in their RV, I haven't seen my mom in a few months and I miss her!
Thanks Jess!
If you would like to be featured on Inside the Fridge, please email Robinsbite intern Destini Borchardt- Destini@robinplotkin.com