15 Jan

Inside the Fridge 2013 Roundup: Chefs Edition

We just can't get enough of these roundups! In the past month, we have taken a blast to the past looking at the fridges of both dietitians and athletes. Diet and exercise are the dynamic duo when it comes to a vibrant life of good health. What's missing? THE FOOD! When it comes to nutrition, the food has to taste good or the nutrition doesn't count. This is where the chef comes into play, to show your taste buds (the food critic) how to prepare nutritious and delicious meals.

Let's take a look inside the fridge of some of our favorite chefs…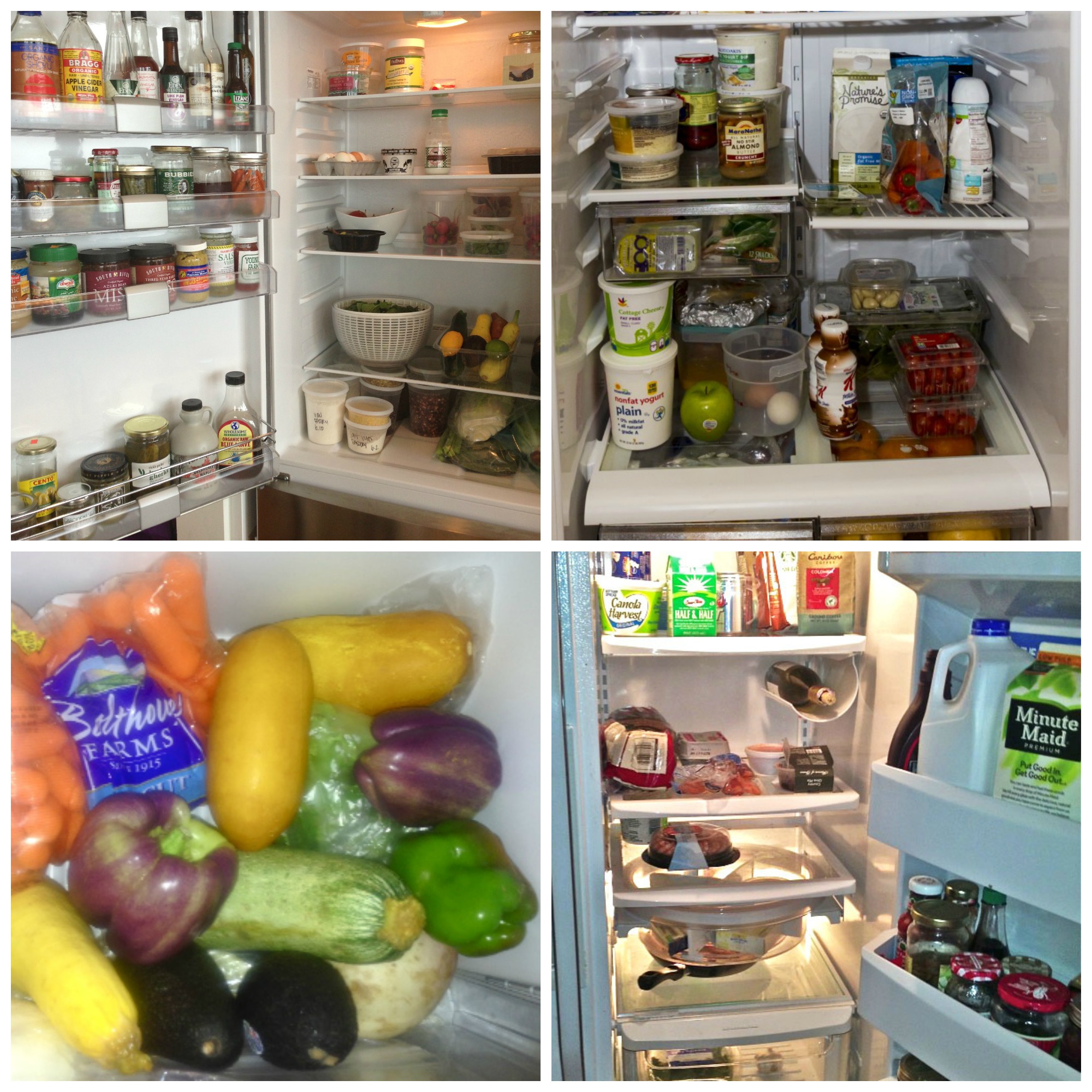 Inside the Fridge welcomes NYC Gourmet Italian Chef Alicia Walter
Alicia Walter is the Chef of La Scuola at Eataly and the force behind their successfulMeatless Monday class series. Ali has cooked live more than a dozen times on FOX and CBS, once worked on a biodynamic farm, and holds a certificate in Advanced Food Policy and Sustainability from the University of Gastronomic Sciences in Bra, Italy. She has worked in professional kitchens in Santa Barbara, Boulder, NYC and Orval, Belgium. Ali was recently named one of New York City's 10 Healthiest Chefs byWell+Good NYC.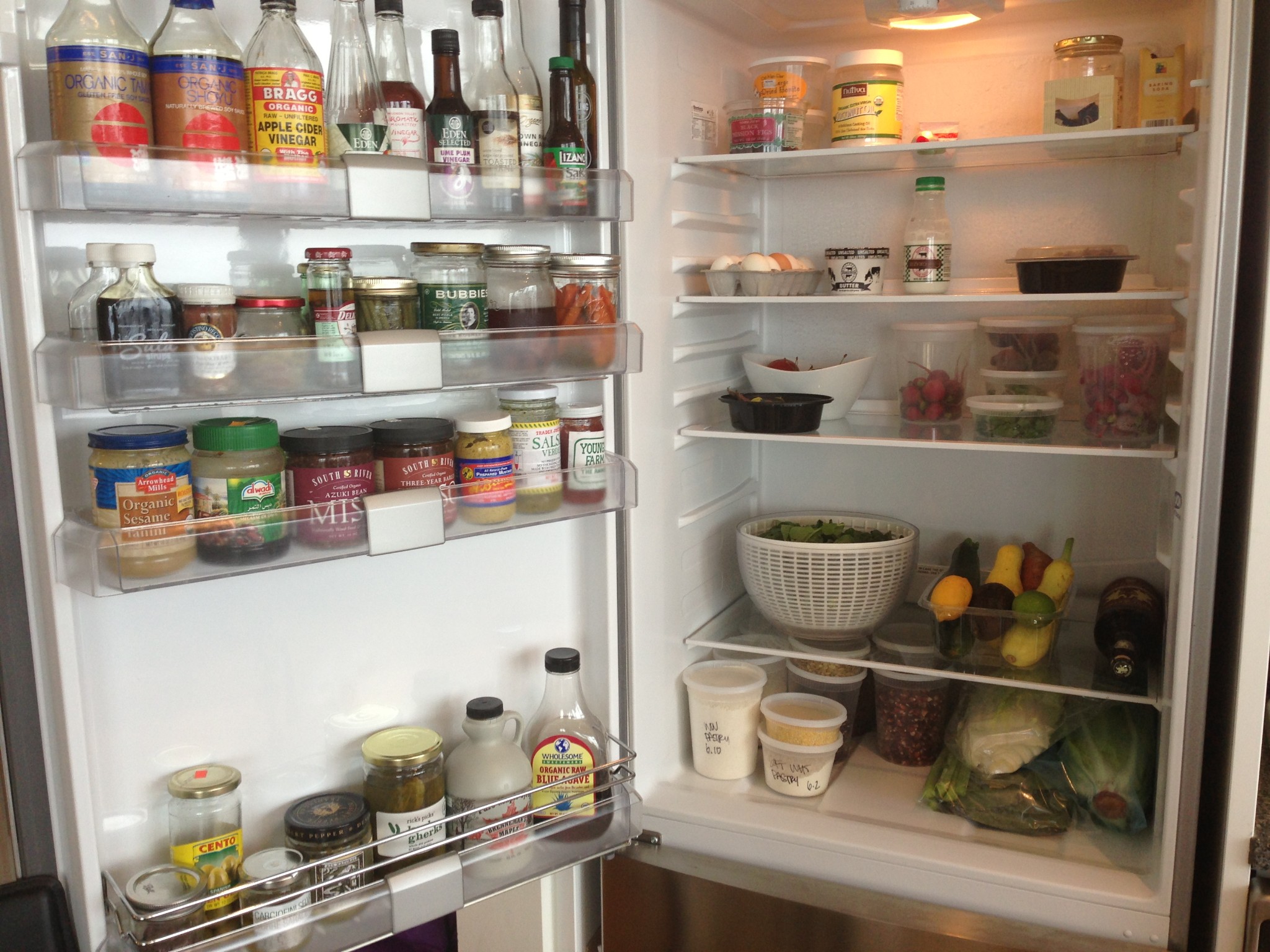 ITF: Anything else?
AW: Stay curious! Find out how the chef made a certain dish that you enjoy next time you go out to eat. Taste each ingredient before you cook with it; start to notice acute differences in sweetness, acidity and salinity. Try one new recipe each week.
Inside the Fridge Welcomes Pastry Chef and Mom Krista Bailey
Krista Bailey is a mom, pastry chef and owner of Simply Decadent Bakery in Lubbock, TX. She has worked for the last 6 years expanding her culinary knowledge through education and travel to start her dream. Her goal was to create a bakery that would encompass the flavors of the world and broaden individual's culinary understanding. She starts every recipe with basic wholesome ingredients, and adds fresh fruits, vegetables and herbs to create a unique combination of flavors in both sweet and savory baked goods. Krista is involved in many organizations that promote her local community, including her leadership role as the Vice President of the local chapter of the American Culinary Federation, Panhandle Chefs de Cuisine. Follow her onTwitter and Facebook to stay up to date with everything going on at her Bakery!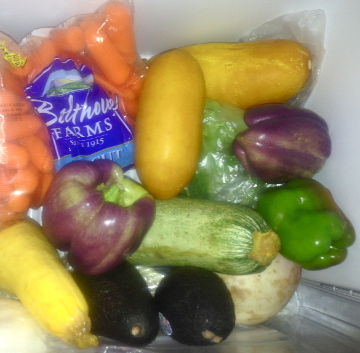 ITF: Do you believe in leftovers?
KB: Absolutely. It always poses a challenge to revamp leftovers and turn them into something new.
Inside the Fridge Welcomes Chef Jess
Jessica Swift is a Registered Dietitian in the Washington DC metro area. Chef Jess is a classically trained chef with a Master's Degree in Nutritional Sciences. She has been providing her expertise to many individuals, groups and corporate settings in the Washington DC area since 2009. Chef Jess' love for nutrition was sparked by instances of Type 2 diabetes and hypertension among family members. To date, she is happy to report those family members lives have been changed through diet and exercise and they are no longer taking medication. Follow Chef Jess for healthy recipes and motivational tips on Facebook and Twitter!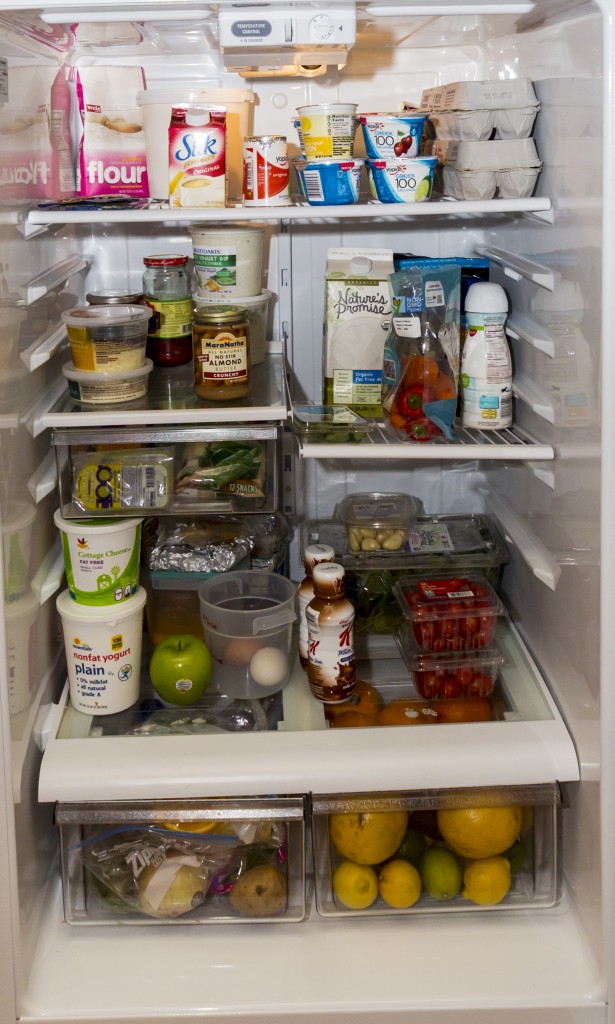 ITF: What is the most coveted food in the fridge right now for each member of the household? Why?
CJ: My sofrito, made from one of my friends of Puerto Rican descent. It helps add a lot of flavoring without the fat. For that reason, sofrito is the perfect ingredient for a dietician/chef!
Inside the Fridge Welcomes Food Critic and Top Chef Guest Judge Marilyn Hagerty
Inside the Fridge welcomes famed food critic, North Dakotan newspaper columnist and Top Chef guest judge Marilyn Hagerty! Marilyn has been writing for the Grand Forks Herald since 1957 and recently gained international fame, when her EatBeat restaurant review of the Olive Garden went viral. Hagerty then appeared on talk shows such as Anderson Cooper and Good Morning America, and she is now working on a book with chef and TV personalityAnthony Bourdain. Marilyn was named the 2012 winner of the Al Neuharth Award for Excellence in the Media, previously given to Walter Cronkite, Tom Brokaw, and Garrison Keillor. She recently appeared as a guest Quickfire Challenge judge on Top Chef: Seattle "Even the Famous Come Home."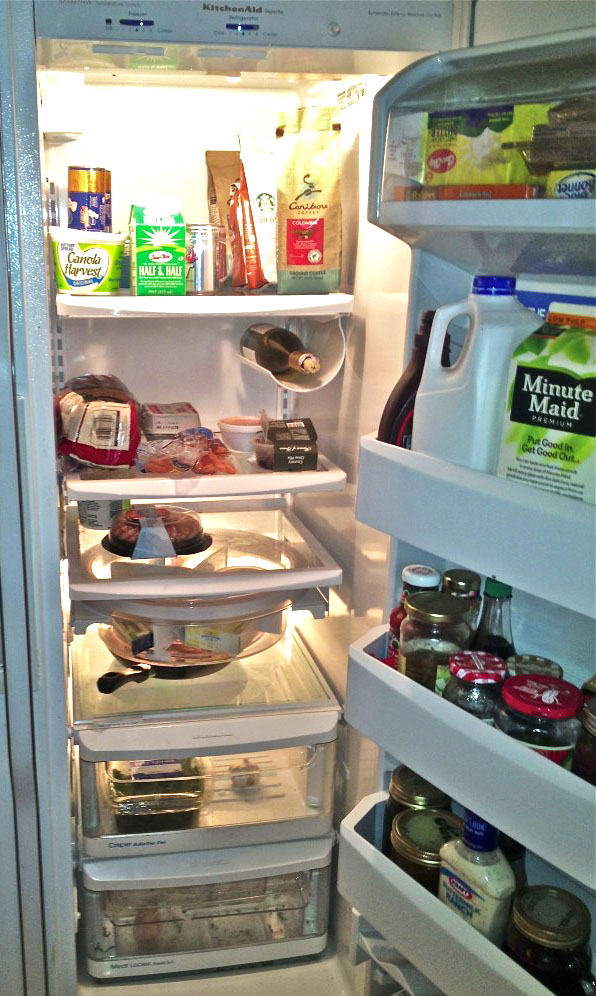 ITF: How do you plan your weekly meals? Create a spreadsheet of fly by the seat of your pants?
MH: I plan my weekly meals very loosely since I eat out several times a week. I want meals with meat and vegetables. I buy soups although I don't think they are as good as homemade cup. I guess I fly by the seat of my pants.
Thank you Alicia, Krista, Jess, and Marilyn!
If you would like to be featured on Inside the Fridge, please contact Robinsbite intern, Jaime – jaime@robinplotkin.com