06 Oct

Concord Grape Harvest 2014 + Mediterranean Quinoa Salad (Recipe)

It's likely I'm the only healthy food blogger in America not throwing up a post about the ingredient darling of the season, pumpkin, or squealing about the return of Pumpkin Spice Lattes (#PSL).

However, it's not every day one has the opportunity to witness the harvest of Concord grapes. In Yakima Valley, Washington. Walking through the vineyards. Riding the harvester. And eating the grapes fresh from the vines.

You know Concord grapes, right? They're the ones that make 100% Welch's Grape Juice taste soooo good.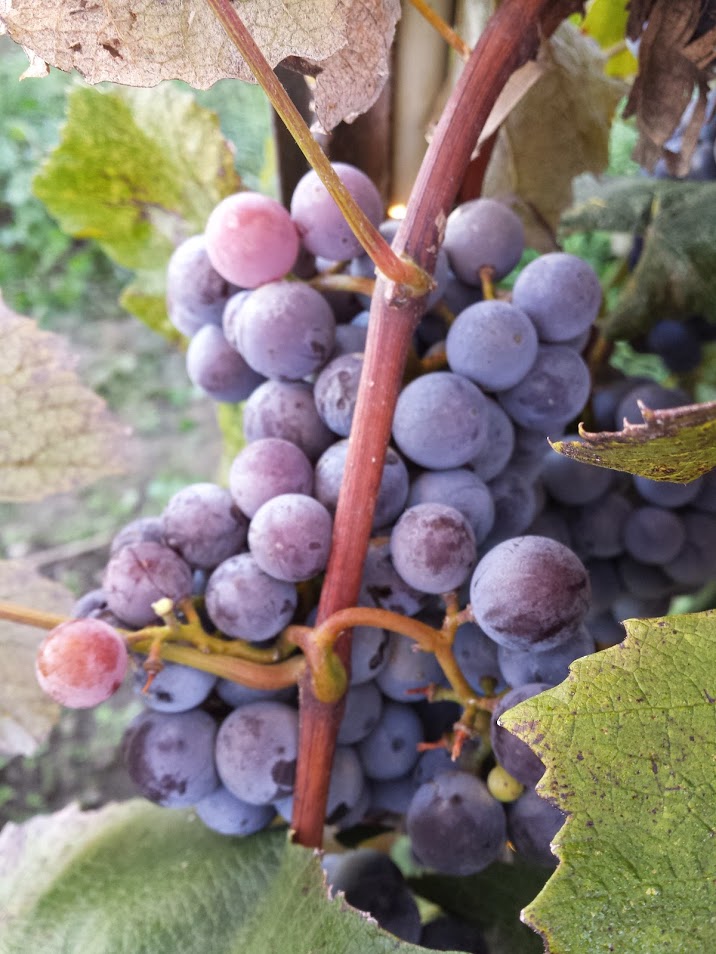 Recently, I was invited to attend a Vineyard Tour and Harvest Event with the folks from Welch's and a handful of other health and wellness professionals to learn more about the harvest-to-juice process. Farmer Tim Grow (yes, that's his real name) gave of his precious time-during his busiest time of the year-to educate us in his family's rich history of farming for Welch's and the commitment they share to produce wholesome, healthy and quality Concord grapes.
What we learned:
Dr. Thomas Bramwell Welch was looking for a non-fermented communion wine when he invented the pasteurization process that prevents fermentation of grape juice
Welch's became a national treasure after it was sampled at the 1893 World's Fair in Chicago
The oldest Welch's grapevine is 165 year old and still produces the flavorful fruit in Concord, MA
Grapes are actually a berry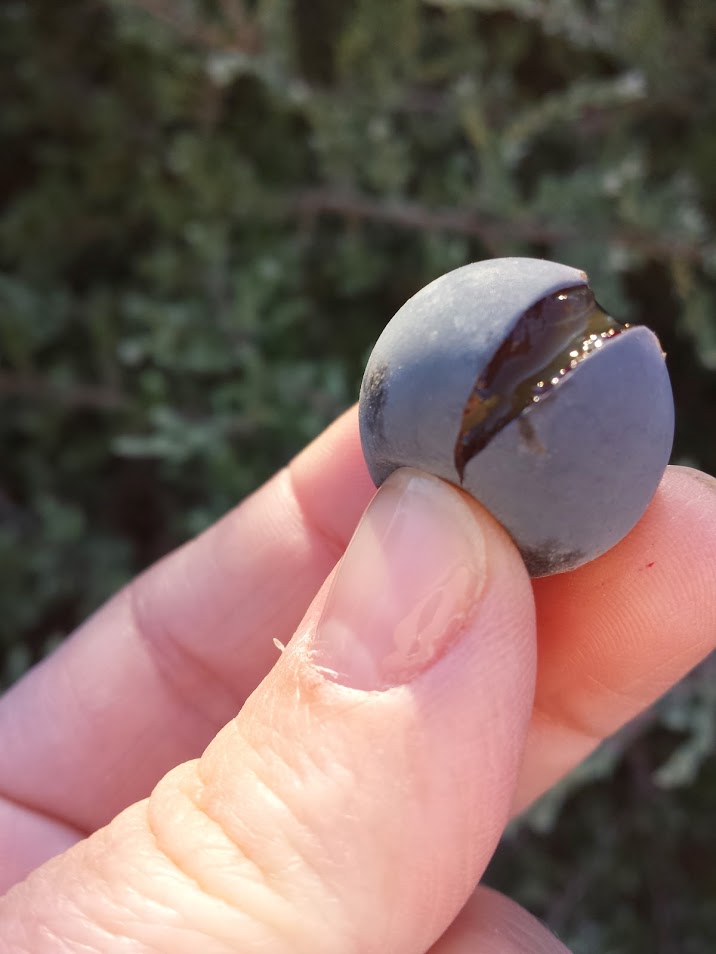 Tasting the grapes fresh from the vine. Note the deep purple hue and the fragile skin.
Concord grapes contain natural plant compounds called polyphenols, which give the grapes their vibrant color and bold taste. Most of the polyphenols are found in the skin and the seeds of the grape which is why Welch's crushes 20 whole grapes (seeds, skin, pulp and all) per 1/2 cup of juice in order to release, concentrate and preserve the health properties found in the polyphenols. One fruit serving is equal to 1/2 cup.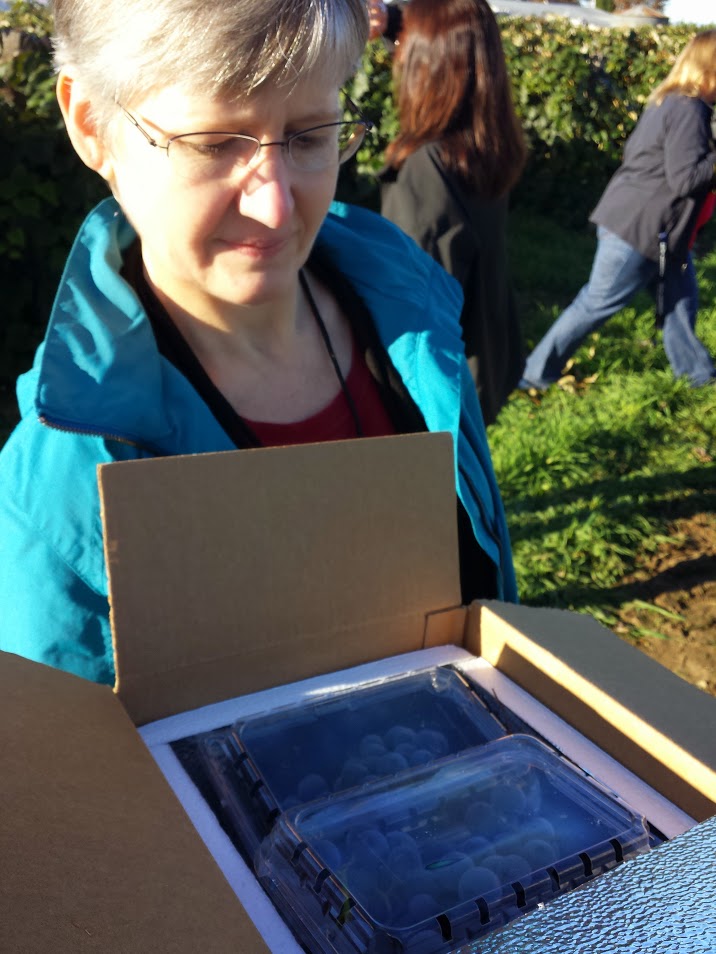 Senior Research Scientist JoLynne Wightman, PhD, picks Concord grapes during harvest time to send directly to the Welch's lab to obtain the newest nutritional data from this year's crop.
Over a decade of research suggests that thanks to the Concord grapes, Welch's 100% Grape Juice can support a healthy heart. Growing research suggests that certain polyphenols can act as antioxidants and deliver benefits to help promote heart health.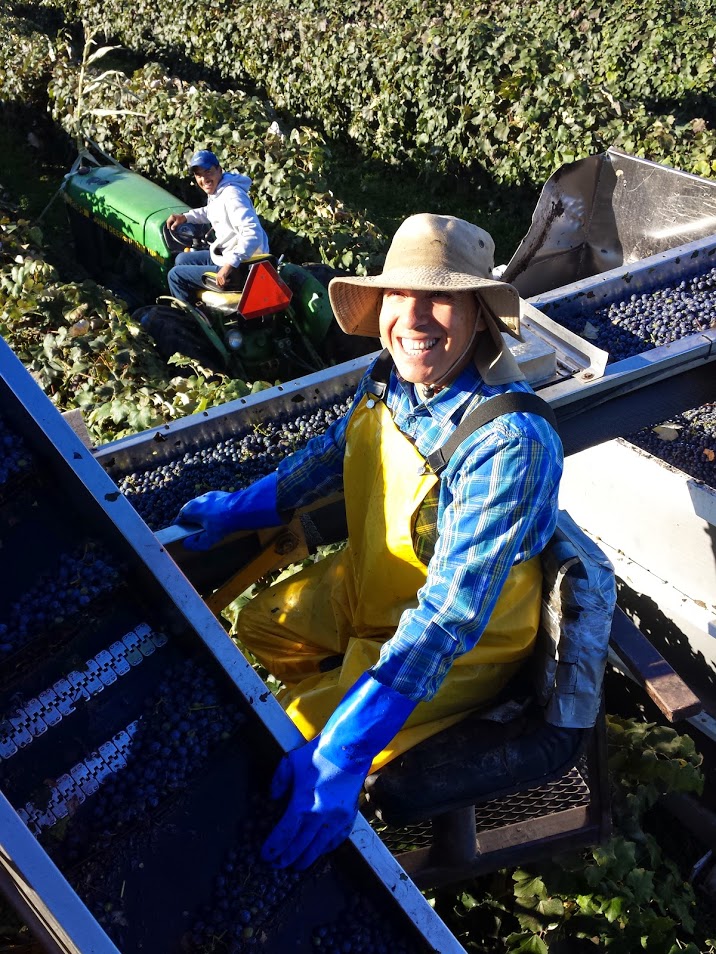 Riding the harvester.
These men work up to 16 hours a day during harvest time in order to get the grapes picked, inspected, washed and processed within the strict 8 hour time limit. Variable such as sunlight, humidity, rainfall, temperature and nutrients can impact the polyphenol content of the grape. Processing the Concord grape at the peak of ripeness locks in nutrients and the polyphenol content remains stable at a nice cool temperature of 30 degrees F.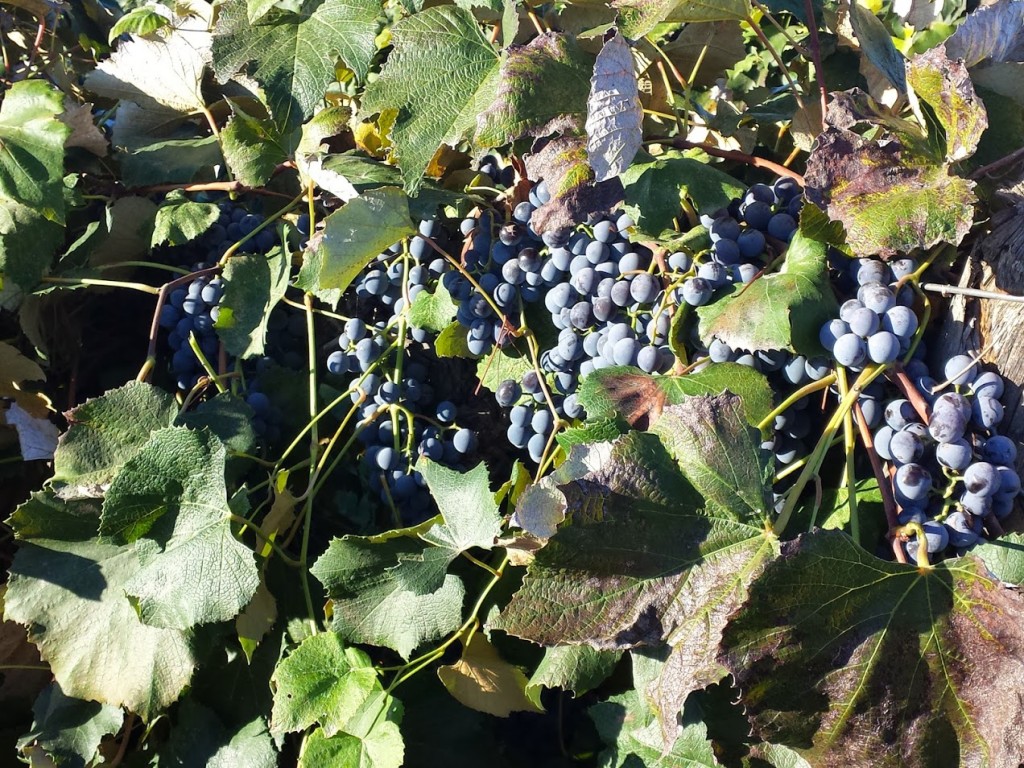 Waiting to be picked
We finished up the day toasting the group with the most delicious Concord grape juice I'd ever tasted. It was so cold, so rich in flavor—it brought me right back to my childhood. Welch's 100% Grape juice elicits really fond memories of growing up for many people and we all agreed that Welch's tastes like….home.
After sharing a few nutrition, science and recipe related resources, I was fortunate to share a few of my favorite Welch's inspired recipes (one sweet and one savory) via a culinary demonstration. Here's a sneak peek of our recipes:
Peanut Butter, Grape & Dark Chocolate Snack Bites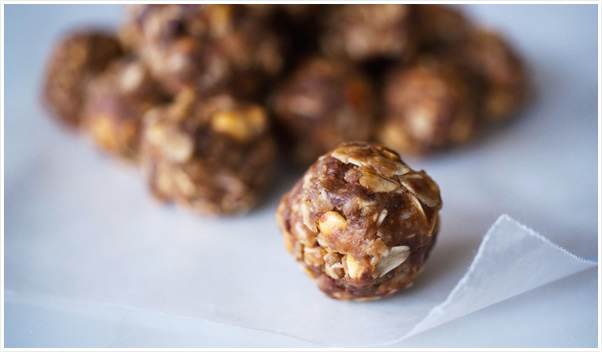 Disclosure: I am a proud member of the Welch's Health and Advisory Panel. My attendance at the Welch's Vineyard Tour and Harvest Event was sponsored by Welch's. I was compensated to write this blog. Thoughts and opinions are my own.