23 Apr

Cinco de Mayo Pasta Salad with Jicama, Avocado and Lime + Giveaway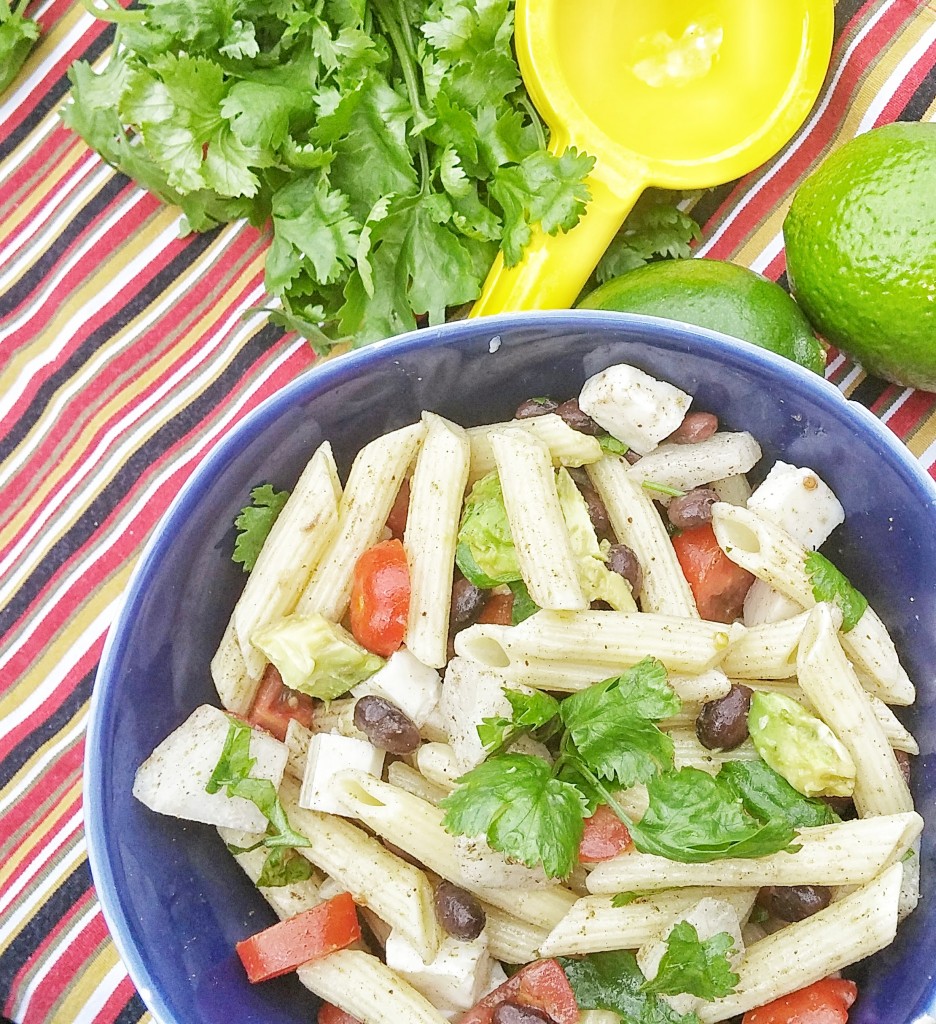 Disclaimer: This recipe post and giveaway is sponsored by Dreamfield's Pasta.
We're celebrating SPRING here at Robinsbite today with this Cinco de Mayo pasta salad.
Here in Texas, one often sees a snack made simply of jicama (pronounced hick-a-ma), lime and cumin. For a long time, I was jicama adverse. Just couldn't get on board with it for some reason. However, after here for 25 years now, I'm a full fledged fan. FYI, a jicama is a Mexican yam or turnip.
The pasta salad incorporates not only the crunchy bite of the jicama, but the creaminess of avocado, the saltiness of the cheese and the tartness of the lime. Finally, the cilantro brings it all together with the herbiness (is that a word?) flavor. For you cilantro haters, feel free to leave it out. It's also got a hefty dose of cumin and I love that the cumin is actually visable in the picture–thanks to the Dreamfields pasta!
Speaking of the pasta, I've chosen to use the penne rigate in this dish. Did you know that Penne means quill shaped and rigate means with ridges? Rotini noodles also work well in this dish. With 5 grams of fiber and 7 grams of protein, it's a great option for a quick and healthy meal. Want more recipes? Head over to Dreamfields website.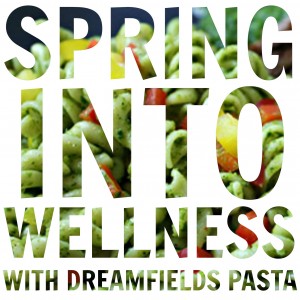 [yumprint-recipe id='24']
And now, I'm excited to offer my very first giveaway!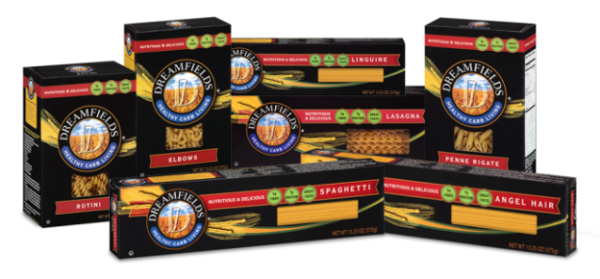 Bump up your nutrition this spring with a Dreamfields Pasta Family Pack (one box of each of the 7 cuts of pasta) + a food scale!