19 Mar

Inside the Fridge welcomes kefir fan and real food blogger Jessica Espinoza
Jessica is a real food nut, coconut everything enthusiast, avid reader and researcher, blossoming yogi, and animal lover. She has had a life-long passion for food and being in the kitchen is where she is the happiest. She began helping her mother cook and bake around the age of three and she's been in the kitchen ever since, including working in a restaurant in her hometown for almost a decade, where she worked every position before finally becoming the lead chef.
Jessica started Delicious Obsessions in 2010 as a way to help share her love for food and cooking. Since then, it has grown into a trusted online resource with a vibrant community of people learning to live healthy, happy lives through real food and natural living. She loves to show people how making even small changes in their diet and food selections can make a huge difference in their health, especially as she chronicles her own personal wellness journey and healing her autoimmune disease through real food.
You can learn more about Jessica on her site, or keep up with her on Facebook, Twitter, Pinterest, Google+, and Instagram.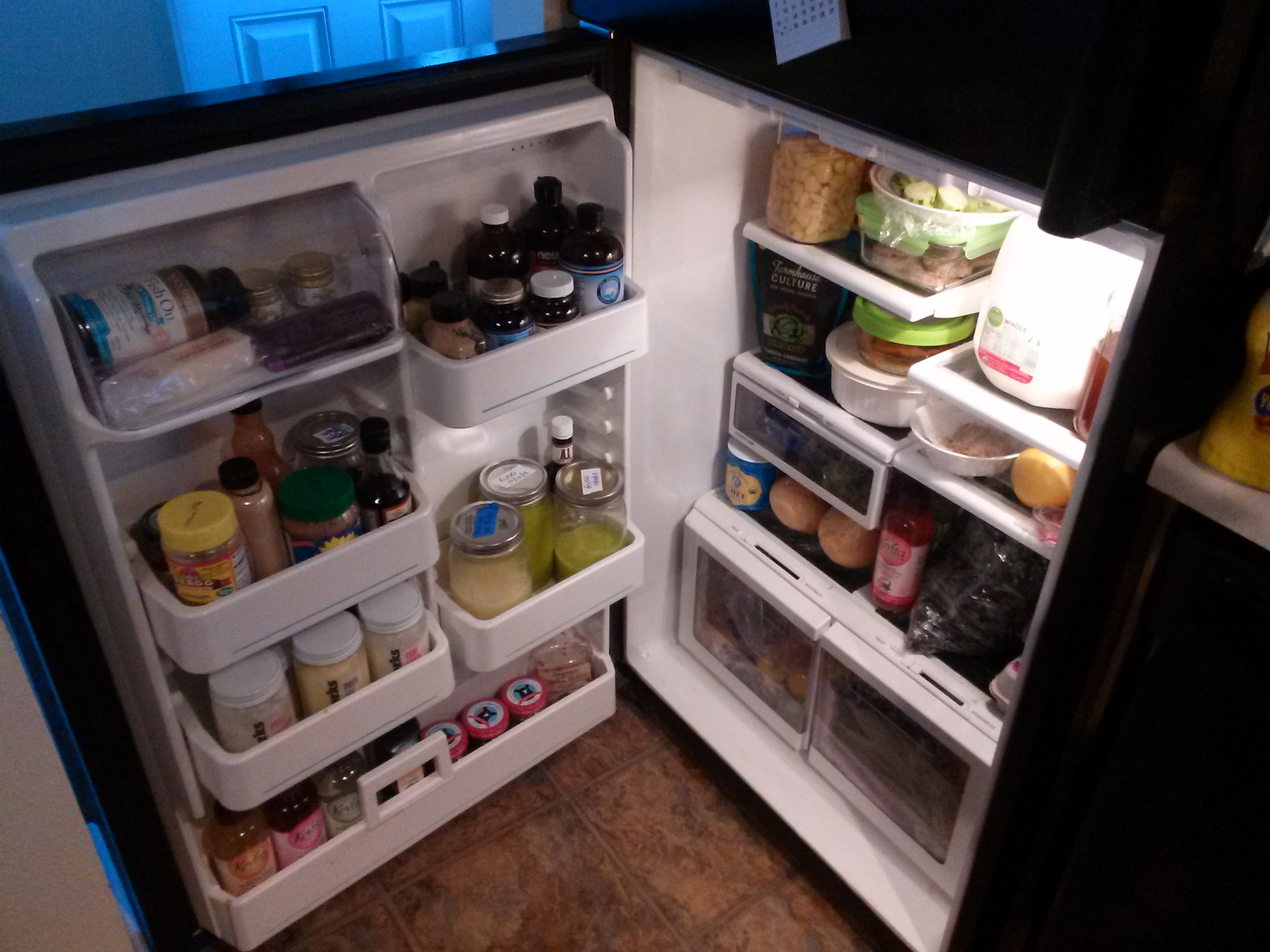 Where do you shop for food?
I would say 80% of my shopping is done at the Colorado-based health food store chain Natural Grocers by Vitamin Cottage. The other 20% is filled in with Kroger, Whole Foods, and online vendors.
Do you love food shopping or dread it?
Love it! I love all things food and food shopping is always fun. The only thing I don't love is that I pretty much always go over "budget".
What is the single most important thing on your mind when you are shopping for food?
Real food. Nothing processed or refined. The bulk of what I purchase each week is fresh veggies and fruits. We do a big grass-fed meat order twice a year, so we just supplement the rest of the time with the occasional meat purchase. Of course, I buy things like nut butters, my hubby's milk, ghee, butter, eggs, etc. as we need them.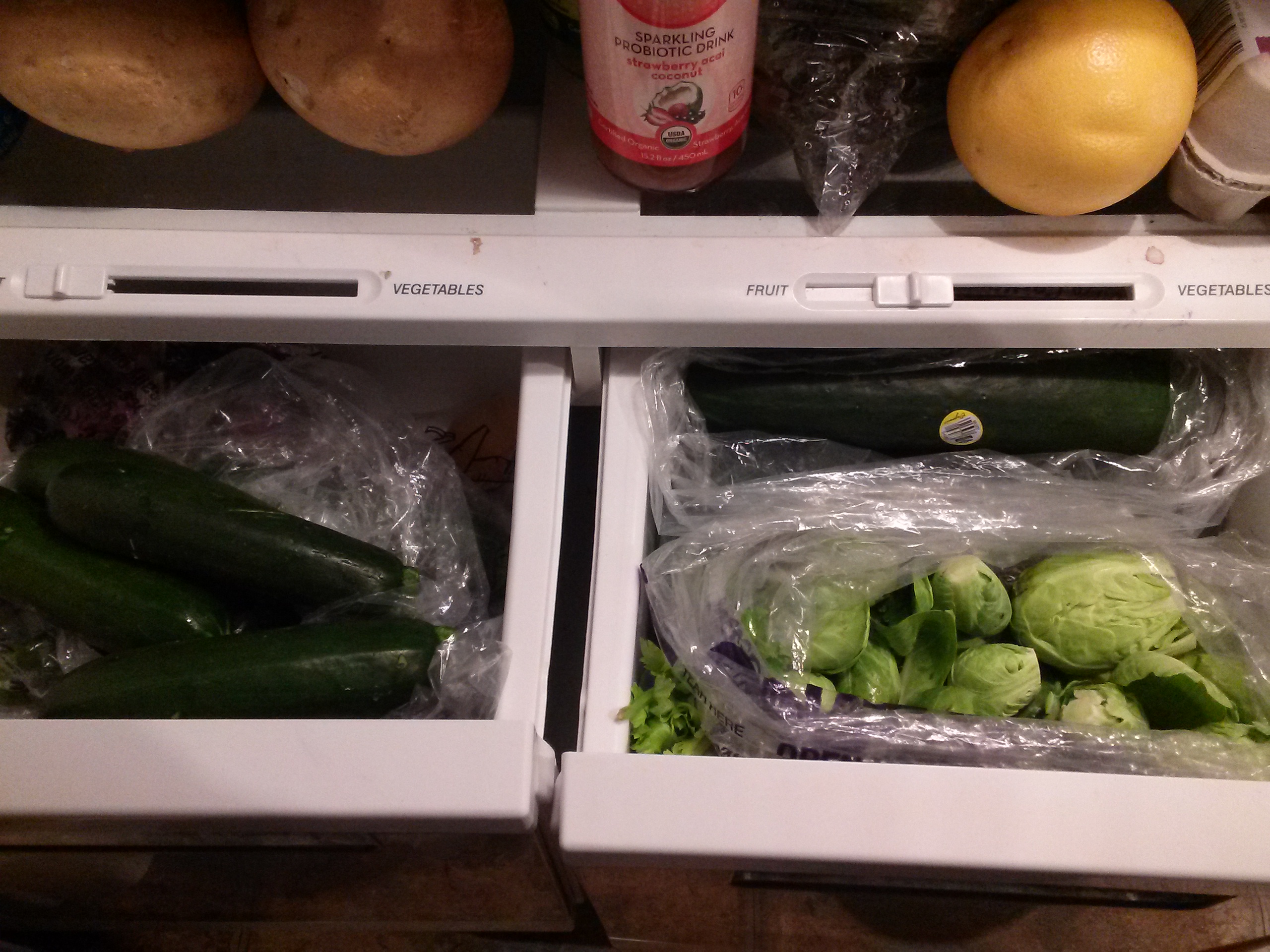 How many do you shop for? Ages?
Just two, myself and my husband, both in our 30s.
What is your weekly food budget?
HA! Budget? What is that? In all seriousness, I don't really have a food budget. We decided a long time ago that we would cut back in all areas of our life in order to buy the kind of groceries we want. So, we sacrifice in other areas to make sure there is plenty of money for real food. Quality food is our #1 defense against poor health, so I am willing to spend more in that area. I always shop for deals, try to stock up when things are on sale, buy in bulk, and buy in season to keep prices low.
What is the most coveted food in the fridge right now for each member of the household? Why?
For me, it's my Kevita water kefir. I normally make my own water kefir at home, but my grains died on me several months back and I also have been so busy that I just don't have time to deal with it. For my husband, I'd say it's his gallon of organic whole milk.
What is the oldest item in the fridge right now?
Some lactofermented garlic from 12+ months ago. Wait. No, I bet there is some mustard in there that is older.
What convenience product can you not live without?
Coconut oil. I use this for almost all of my cooking and baking. I fill in occasionally with other oils, but this is my primary cooking oil. I also eat it off the spoon when I need a little energy boost or am running late and don't have time to eat anything. My world would be a sad world without coconut oil!
What cooking utensil/piece of equipment/appliance do you live for?
My Vitamix blender, wooden cutting boards, and my chefs knives. All of these items make my life easier and I can't imagine life without them.
How have your cooking/shopping habits changed over the last 10 years?
I've always eaten real food, since I grew up in a home with a mother who didn't feed me junk. In my late teens and early 20s, I ate A LOT of crap, mainly because I think I was rebelling against all the good food I was "forced" to eat when I was a kid. Then, in my mid-20s, I realized I was doing a lot of damage to my body by the food choices I was making, so I came full circle and started eating food that nourished my body. I am far from perfect and still have some junk food vices, though, the dietary restrictions that I have developed in the last couple years help me from gravitating too far off track nowadays.
What was the last meal you cooked from scratch?
Hamburger stir-fry with my homemade teriyaki sauce.
What was the last meal you cooked from convenience products?
I can't even remember! I never buy much pre-packaged food. The last thing I can think of was a few weeks ago when we had spaghetti made from a local company's grain-free noodles.
What words of wisdom or advice do you have for other folks who are doing their best every day to fill the fridge?
Baby steps. Don't try to bite off more than you can chew and don't feel like you have to be perfect. I think that there are a lot of people that feel like if they can't do it 100%, why bother. Buy the best quality food your budget will allow. Shop around, buy in bulk, start or join a local co-op to save money. If nothing else the most important things to buy organic are your dirty dozen produce items, your meat, eggs, and dairy. Then, just do the best you can for everything else. I am far from perfect and I've been doing this for years! 🙂
What are you working on these days that you'd like to tell us about?
I just finished my first eBook, Keeping it Real, and I have three more eBooks in the works (to be released later this year). In addition, I am also putting together an awesome online summit with two other real food bloggers, launching in May.
Thank you Jessica!
If you would like to be featured on Inside the Fridge please contact Jaime – jaime@robinplotkin.com