04 Dec

Inside the Fridge welcomes The Dinner Mom, Marjory Pilley

Say hello to The Dinner Mom…Marjory Pilley. Her dinner dynasty began as the owner of a make-ahead meal store that helped busy people, like you, prepare delicious dinners. On her blog, she frequently shares easy, healthy and fun recipes the whole family will love. You'll also find a sprinkling of tips and good-hearted humor about food challenges, such as food allergies, picky eaters, healthy eating and combining a variety of palates to enjoy meals together. As a mom to a child with allergies, she knows firsthand all the secrets to avoiding terrifying triggers.

Connect with Marjory directly on Facebook, Google+, Twitter, Pinterest and Instagram.

Do you love food shopping or dread it?

I enjoy grocery shopping…a lot. I get new recipe ideas, like seeing new products and enjoy the challenge of creating recipes with whatever happens to be on sale that week.

How often do you shop?

I do one major shopping trip each week (that's the one I enjoy!) Although I must confess I often have to run back for a missing ingredient during the week when I am experimenting with recipes.

How many do you shop for? Ages?

I shop for a family of 4: myself, hubby and my girls, ages 12 and 15.

How many times a week do you eat out? (based on 21 meals/week)

We don't eat out very often, maybe 2-3 times a month and usually on the weekend. We tend to splurge at the grocery store and make a fabulous meal at home instead like Broiled Scallops with a Parmesan Crust or Maryland Style Lump Crab Cakes.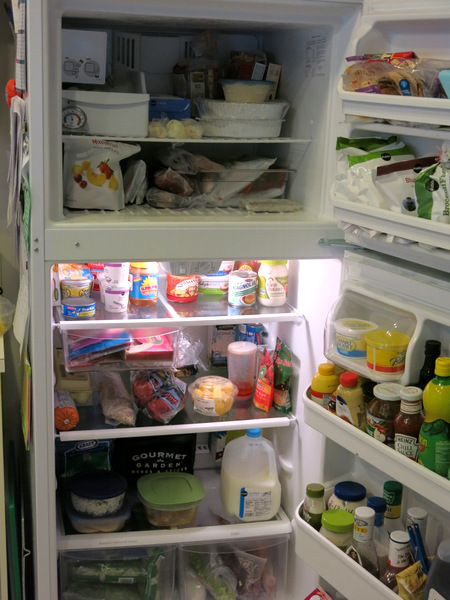 How do you plan your weekly meals? Create a spreadsheet of fly by the seat of your pants?
For several days of the week, I plan for something new that is coming up on the blog. But, we have a few favorite dishes which always pop up on the rotation, like London Broil and Mediterranean Chicken Bake. We also have a tradition of enjoying Tex-Mex cuisine on Tuesday and pizza on Friday, which makes planning pretty easy on those days.
What is the oldest item in the fridge right now?
Yikes. I've got some mango chutney that needs to go!
Do you believe in leftovers?
I plan for leftovers which makes dinner a breeze the next day. If we have London Broil on Monday, then we will have fajitas with the leftover meat on Tuesday.
What brands do you swear by? Why?
When I find a product that my daughter with allergies can eat (and likes) and everyone else likes too, it becomes a staple at our house. Enjoy Life Chocolate Chips and SunButter sunflower seed butter are two items that come to mind. I've compiled an Allergy Friendly Food Products guide of ingredients we use in our recipes and I'm always updating it. Another big find recently is Coconut Aminos as a substitution for soy sauce.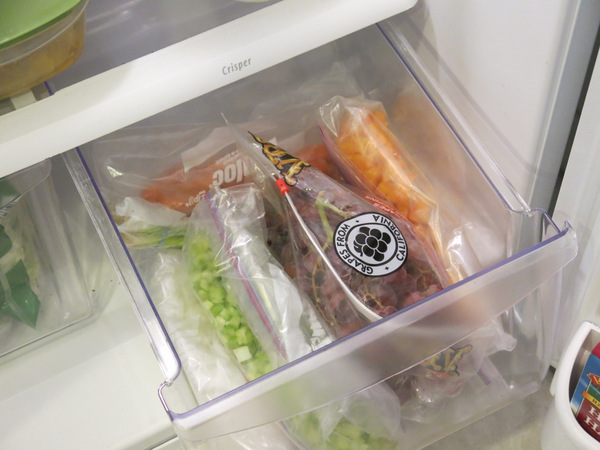 What cooking utensil/piece of equipment/appliance do you live for?
Aside from a good knife, I'd have to say my immersion blender. I love making soups, like Roasted Tomato Soup, and this gadget makes the job of pureeing so easy…and no mess!
When you hear the word "homemade" what is the first thing that comes to mind?
Cookies and cupcakes. Since our baked goods must be egg- and dairy-free, we make these at home a lot. My girls love to bake goodies, so fun in the kitchen also comes to mind.
How have your cooking/shopping habits changed over the last 10 years?
My daughter was diagnosed with food allergies (peanut, soy, egg and milk) 10 years ago which was life-changing. I read labels top to bottom and the fewer the ingredients, the better. I'm more aware of where a product comes from and how it's made. Generally speaking, I avoid nitrates and stick to products with natural ingredients.
What are your go-to food/nutrition/culinary/cooking website/s, book or cookbook?
I'm a Pinterest addict for inspiration and love perusing the recipes and blogs featured on Healthy Aperture. I'm also a fan of Dr. Weil for nutrition advice.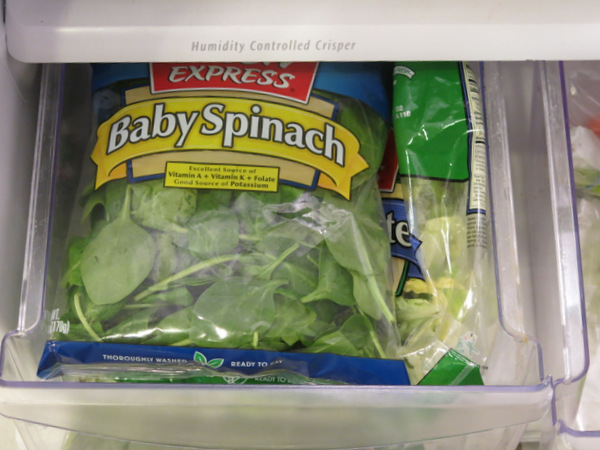 What was the last meal you cooked from scratch?
Last night I had Butternut Squash and Spinach Quesadillas…again.
What was the last meal you cooked from convenience products?
I'm working on some chicken cake recipes that use rotisserie chicken. I've also got quite a few bags of shredded cheese in the fridge.
If one person could cook for you tonight, who would it be?
The Pioneer Woman, Ree Drummond. I love her recipes and humor!
What words of wisdom or advice do you have for other folks who are doing their best every day to fill the fridge?
Filling your refrigerator and your diet with healthy foods takes some work. But, the pay-off for your health and energy level is totally worth it. And, the more you focus on finding healthy and delicious recipes that you love and work for your family, the easier it gets.
Thanks Marjory!
If you would like to be featured on Inside the Fridge please contact Robinsbite intern, Jaime Ruisi- Jaime@robinplotkin.com