05 Mar

Inside the Fridge welcomes Caroline Kaufman from SweetFoodie.com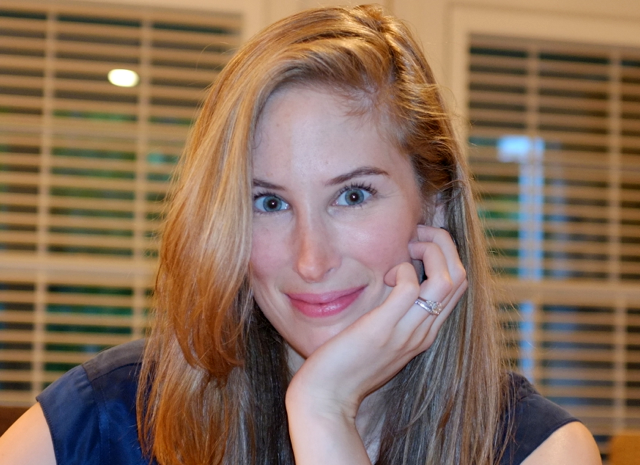 Caroline Kaufman MS, RDN is a Los Angeles-based Registered Dietitian Nutritionist, media spokesperson, freelance writer, and blogger. Her advice has been featured in Health, EatingWell, Real Simple, and Food and Nutrition Magazine among other publications. Caroline loves to help busy people achieve their nutrition goals without adding stress. She believes good nutrition should be guilt-free: cook from scratch when you can, shop smart, move more, eat well, and enjoy indulgences. You can find her blogging at SweetFoodie.com, and Tweeting, Pinning, Instagramming, and Facebooking too!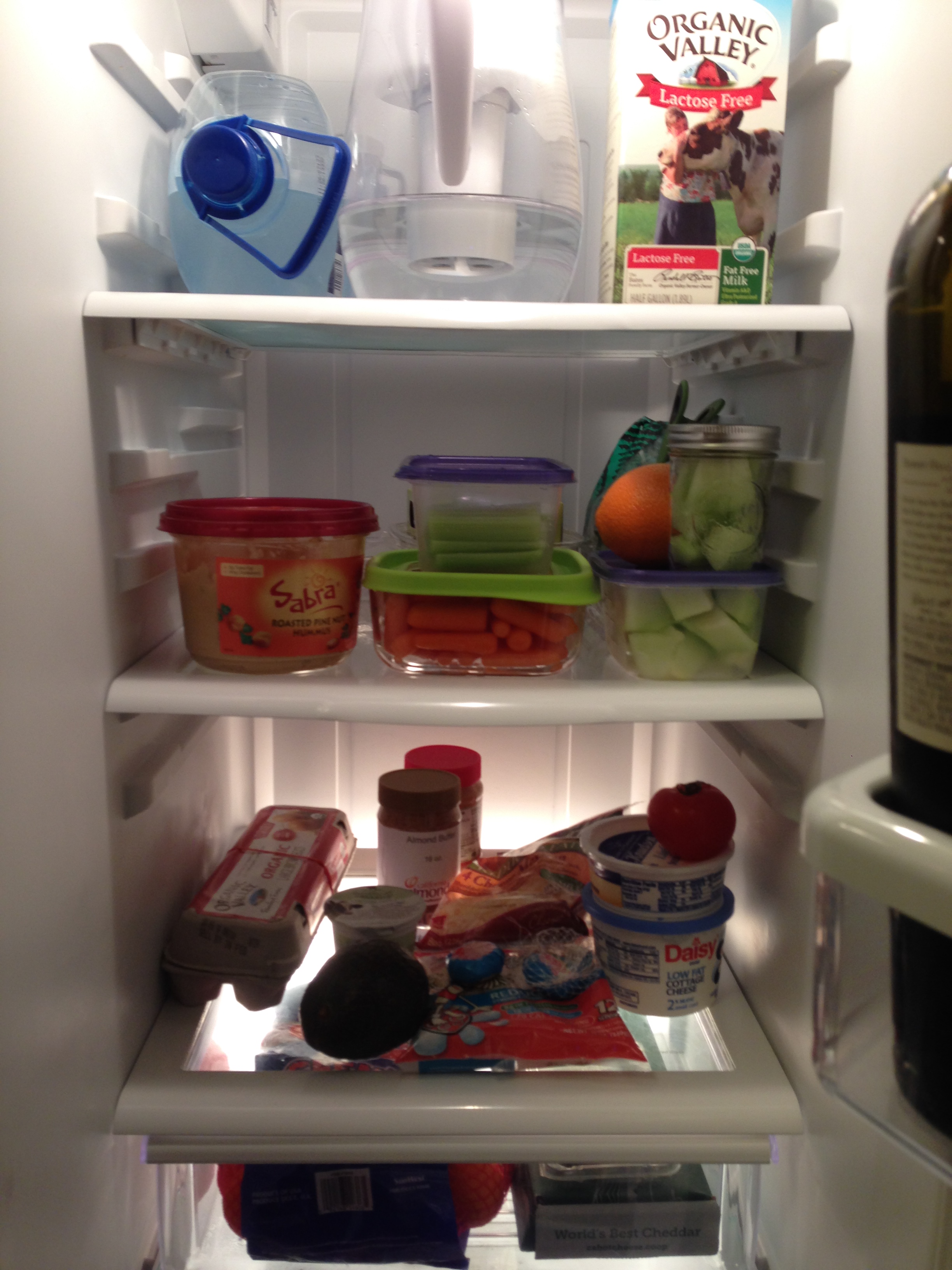 Where do you shop for food?
My regular shops are Trader Joes, Whole Foods, and Costco and I visit the local farmers market on the weekend occasionally.
Do you love food shopping or dread it?
I love food shopping! I have fun looking for new products and reading labels to find the healthiest version of what I need. I especially like looking at the nutrition labels and ingredients for products with lots of health claims and marketing on the package to see if it's really as nutritious as they say. When I'm in a rush, I can shop quickly because I know exactly what I'm looking for on the label. If a packaged food doesn't meet my criteria, it goes back on the shelf! For example, I only buy grain-based products with at least 3g of fiber and a whole grain listed first on the ingredient list, and I don't buy anything with sugar as the first or second ingredient. Unless, of course, I'm purposefully looking for junk food – sometimes I want plain old potato chips!
What is the single most important thing on your mind when you are shopping for food?
I want to make sure that I have enough healthy options to create quick meals and snacks. I like to have reduced-fat snacking cheese, hummus, whole grain crackers and bread, nut butter, eggs, fruits and vegetables in my kitchen at all times. Whenever I'm running low on one of these, I make sure to pick up more! I'm always restocking the basics.
How often do you shop?
I go the grocery store about 3-4 times a week.
How many do you shop for? Ages?
I shop for my husband and me. We're both in our early thirties.
What is the oldest item in the fridge right now?
In terms of lifespan, my Parmigiano-Reggiano and wine are the oldest. In terms of how long I've left it in my fridge, it's probably a jar Dijon mustard – a little goes a long way!
Do you believe in leftovers?
YES! Leftovers are a huge time saver and so many dishes taste even better the next day, like stews and one-pot chicken and rice meals. Even though there are only two of us, I always make recipes for 4-6 so we have leftovers for quick lunches and dinners over the next few days. I take home restaurant leftovers because they're easy to work into my next meal – roast chicken or slices of steak are perfect for lunch salads, for example. If you're worried about leftovers and food safety, check out the app, "Is My Food Safe?" I use it all the time! For example, the app tells you that a cooked chicken dish is good in the refrigerator for 4-5 days, and in the freezer for 4-6 months.
What brands do you swear by? Why?
I love The Laughing Cow's mini babybel cheeses. They're snack size (50-80 calories per wheel), and taste so rich and satisfying. I grew up eating the original in the red wax package, so there's definitely a nostalgic pull for me – I would always peel the wax and pretend the shell was Pac Man. I limit my lactose intake, so I drink lactose-free milk, and I think Organic Valley is the best tasting brand around. Does Trader Joe's count as a brand? If yes, then lately I'm a big fan of their mini 70% Cacao Dark Chocolate Bars (100 calories of pure, sweet, antioxidant goodness), pre-washed kale and spinach, which make it easy to add vegetables to meals and snacks, and sliced mango. And, I can't forget Hint Fizz, which helps me stay hydrated. I don't even like carbonated water, but something about it is addictive; it's flavored with fruit essence and I love having the pretty glass bottle on my desk!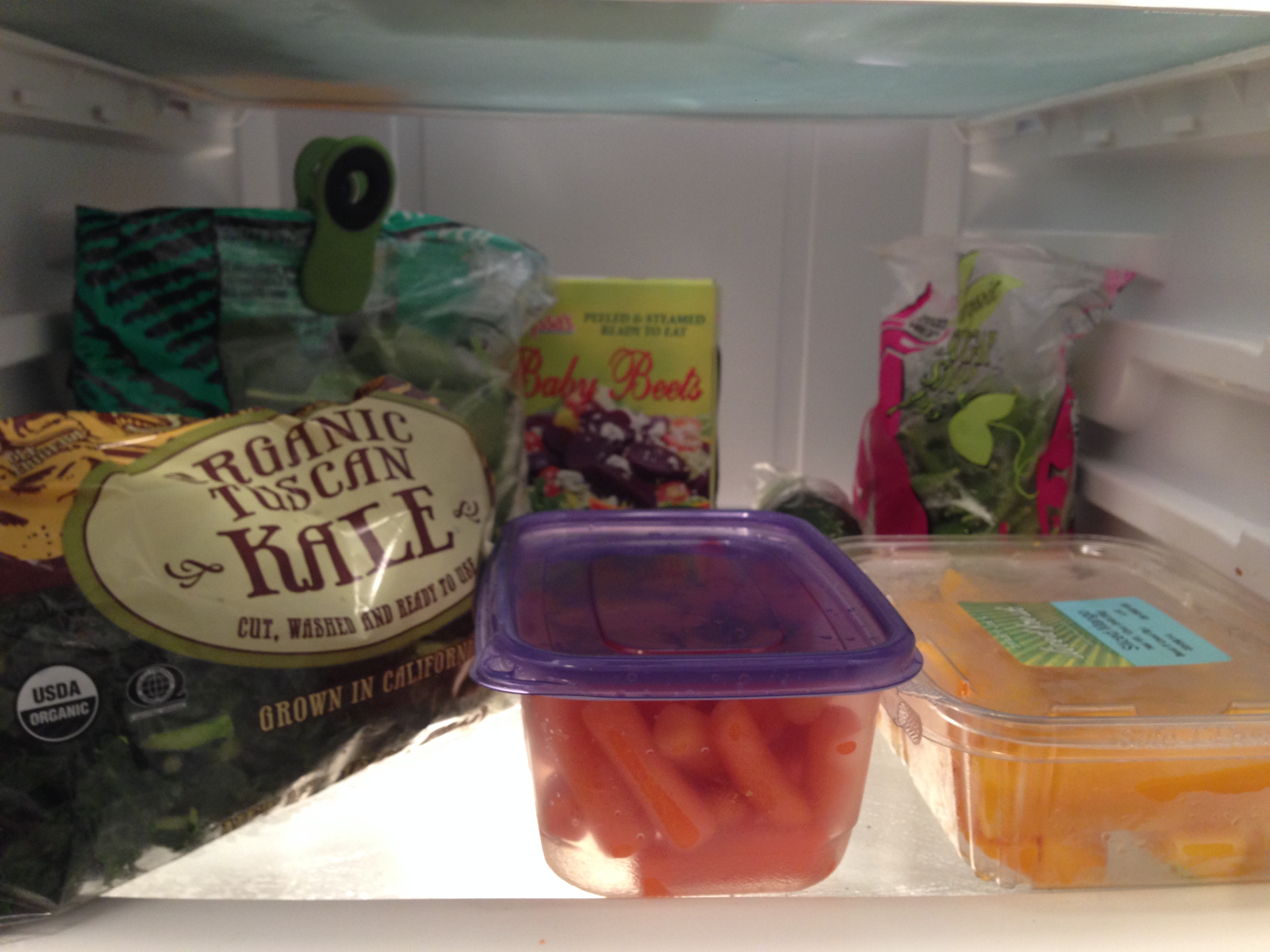 What cooking utensil/piece of equipment/appliance do you live for?
My kitchen knives, hands down. Having a heavy, sharp chef's knife makes food prep faster and safer. I took a knife skills class, which taught me the value of a good knife, and how to wield one. The class was a great investment, because it helps you save time and money in the kitchen. Lots of local businesses and cooking schools offer them, but you can also find free tutorials online.
When you hear the word "homemade" what is the first thing that comes to mind?
Chocolate chip cookies. My husband froze balls of homemade chocolate chip cookie dough, and when he bakes them one at a time, the whole house smells wonderful!
What food/s are important when recalling food memories?
One of my strongest food memories is my grandfather's oatmeal. He would make it for me whenever I slept over at his house. I would wake up at some extraordinarily early kid time like 5:00 AM, watch cartoons in the den until he came out around 6:00 AM, and then follow him into the kitchen where he would sleepily combine oats, cream, white sugar, and raisins. It tasted like love. What else would get someone out of bed at 6:00 AM on a Sunday to make oatmeal?
What are your go-to food/nutrition/culinary/cooking website/s, book or cookbook?
I collect recipes from all over the web and pin them on Pinterest so I can find them again! Pinterest is like my own personal cookbook. I get most of my healthy recipes from blogs like Iowa Girl Eats and The Lean Green Bean, and cooking/magazine websites like Cooking Light, Martha Stewart, and King Arthur Flour. I also have a slow cooker book by Cook's Illustrated that I frequently use. A lot of the food companies and trade associations have terrific recipe databases, many populated by Registered Dietitian Nutritionists and popular food bloggers. If there's a food you like or bought recently, chances are you can go on their website and pick out some well-vetted recipes.
What was the last meal you cooked from scratch? An amazing one-pot chicken and rice dish from Martha Stewart. It combines convenience foods like frozen peas and a jar of roasted red peppers with chicken, tomatoes, onions, and garlic. It's supposed to be made with brown rice, but I swapped the brown rice for tender basmati (we mostly eat whole grains, so sometimes I like to switch it up!) While we loved it the first night, it was even better cold two days later. Like I said, love those leftovers! Here's the recipe.
Thank you Caroline!
If you would like to be featured on Inside the Fridge, please contact Robinsbite intern Jaime – jaime@robinplotkin.com