08 Jan

Inside the Fridge 2013 Roundup: Athletes

This holiday season, there was a lot to celebrate…which is why we're a little late with this 2013 roundup! This week on Inside the Fridge, we're celebrating the knockout athletes who have shared with us their most private belongings…what lies inside their fridge. This is something we all want to know. What do they do to get so lean, buff, and muscle-y? Well, exercise and diet go hand-in-hand. So, let's take a blast to the past to see what foods they are stocking up on!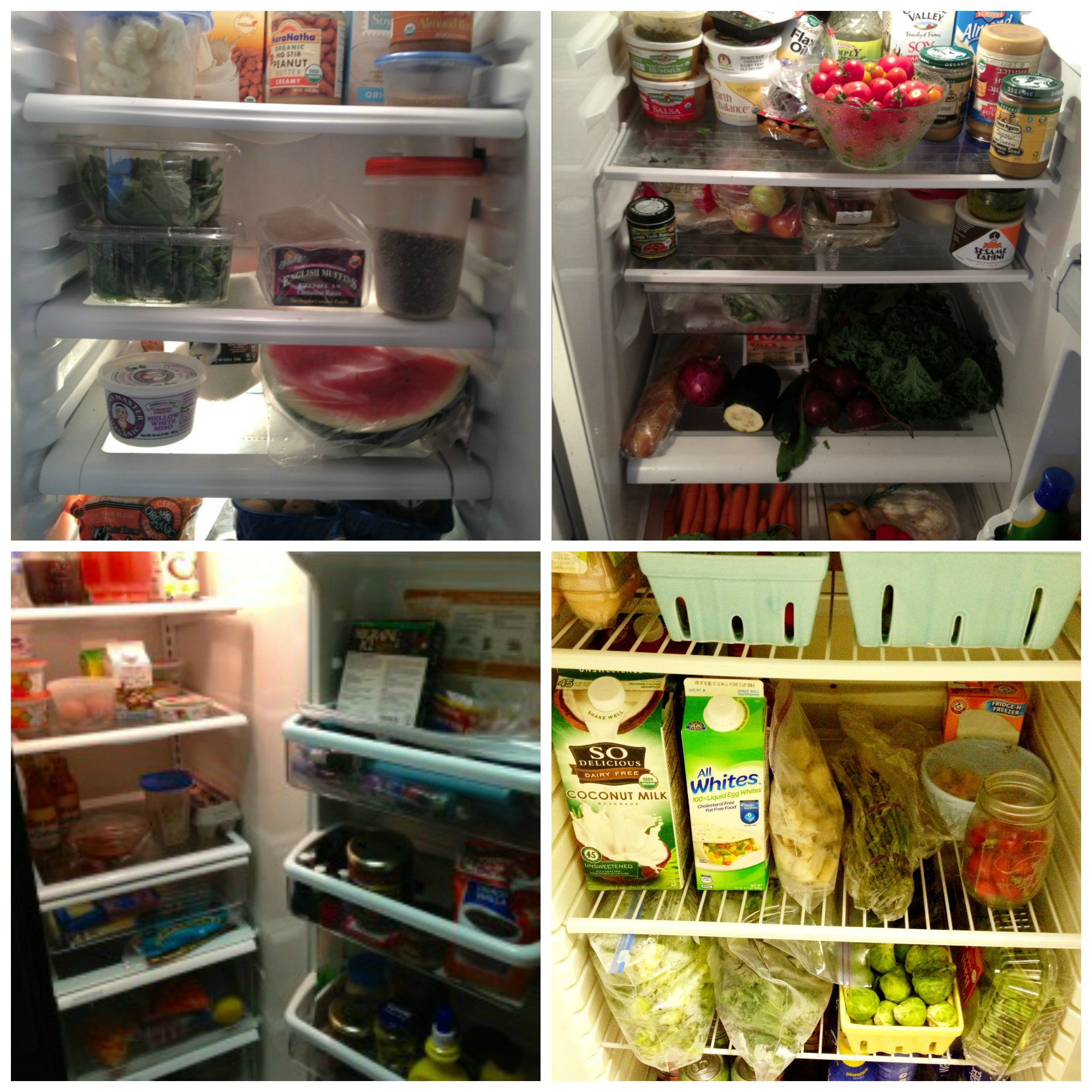 1. Inside the Fridge Welcomes the No Meat Athlete, Matt Frazier
Matt Frazier is a vegan marathoner and ultrarunner, who recently completed his first 100-mile race. He writes the plant-based blog, No Meat Athlete and his first book, No Meat Athlete: Run on Plants and Discover Your Fittest, Fastest, Happiest Self, will be available in stores and online beginning in October 2013. You can find more from Matt on Facebook, Twitter, or Google+.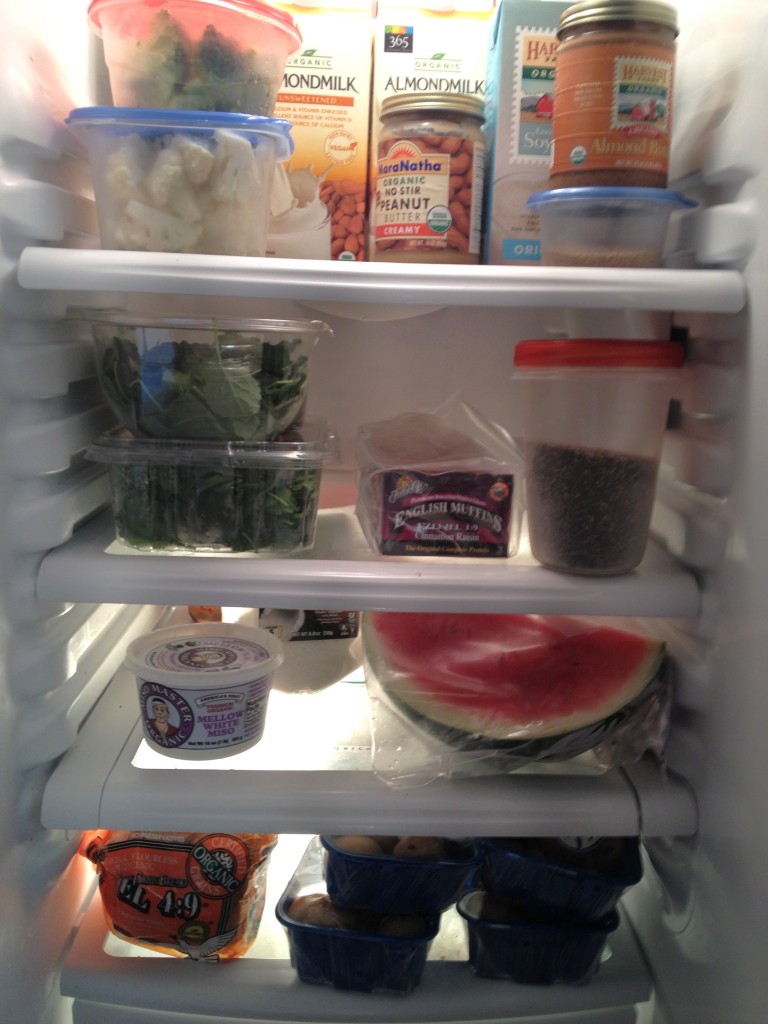 ITF: Do you believe in leftovers?
MF: Absolutely! Leftovers are the next day's lunch, without exception. We got rid of our microwave a few months ago though, so we heat things up on the stove or in the oven. Leftovers actually taste much better that way.
2. Inside the Fridge Welcomes Matt Ruscigno
To call Matt an athlete might be a bit of an understatement. From iron-distance triathlons, to ultra runs and cycling events, this car-free Californian eats, sleeps, and breaths good health. Matt is a vegan and a Registered Dietitian with a Masters in Public Health. His professional career parallels his athleticism, from teaching community college, to working in public health and private practice. Matt believes that health, ethics, and adventure go hand in hand. In need of a little "healthy adventure" in your life? Visit Matt's blog at www.truelovehealth.com.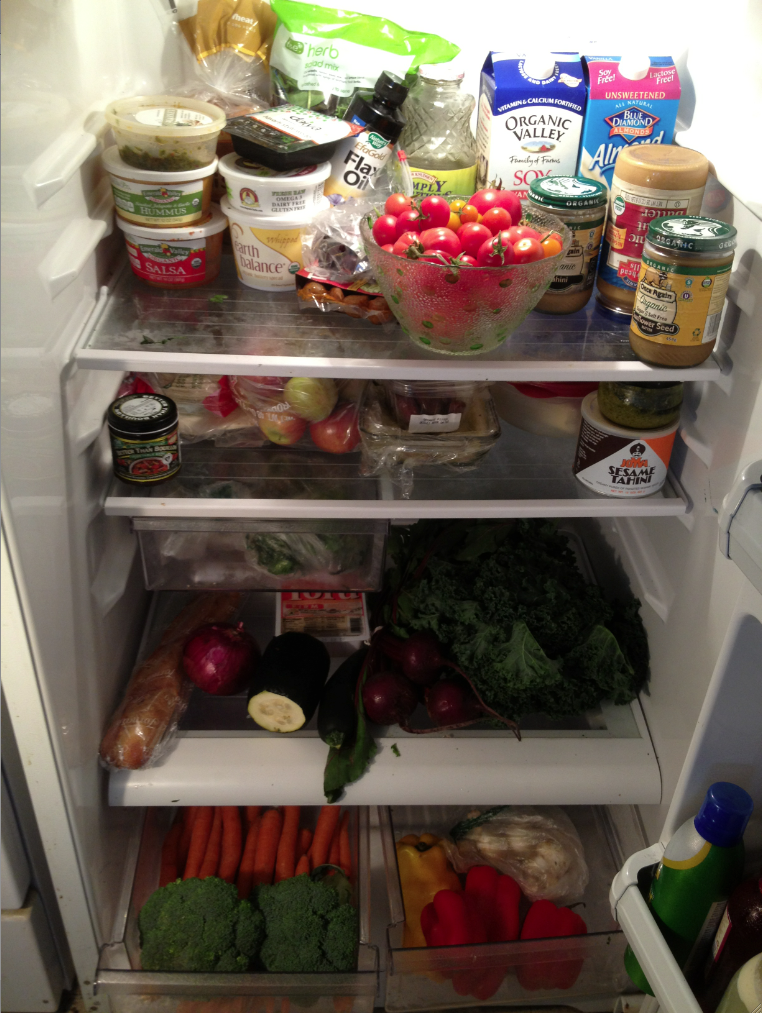 ITF: What is the most coveted food in the fridge right now for each member of the household? Why?
MR: Peanut butter and other nut butters because they are so versatile. I use them with fruit, in sauces, as dressings; so many options for healthy, cheap calories. In this fridge photo you can see 4 different jars!
3. Inside the Fridge Welcomes Zumba Instructor Laura DeAngelis
Laura DeAngelis is an independent personal trainer in New York City who received her certification through the National Academy of Sports Medicine (NASM). She's also a certified Group Exercise Instructor through the Aerobics & Fitness Association of America (AFAA) and a Licensed Zumba® Instructor. While fitness has been a lifelong passion, Laura's career has spanned the worlds of broadcast journalism, TV hosting and corporate video production. For more of Laura's health and fitness tips, check out her blog atLauraLovesFitness.com. You can also connect with her LauraLovesFitnessFacebook page, Twitter and Instagram.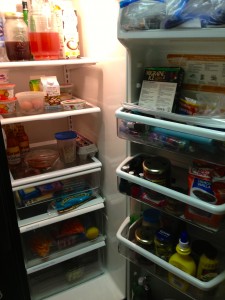 ITF: What words of wisdom or advice do you have for other folks who are doing their best every day to fill the fridge?
LD: There's definitely something to be said about the advice to never go food shopping when you're hungry. If you're a woman, make sure you're not hungry AND dealing with PMS. You'll end up stocking up on impulse items that may not be the healthiest of choices. I tend not to put things in my fridge or pantry that I know are my weaknesses. For example, unless I'm having company, things like cookies or cupcakes never come home with me. I can never eat just one, so not having the temptation at home makes it a lot easier to resist it.
4. Inside the Fridge Welcomes yoga instructor Megan Faletra
Megan is a passionate Nutrition and Public Health Graduate Student living and working in Boston, MA. She is also a Certified Yoga Instructor with the National Yoga Alliance as well as a Certified Fitness Nutrition Specialist and a Certified Weight Loss Specialist through NASM. Megan believes that a honest, healthy, whole life begins on the inside and works its way out. As a seasoned cross-country runner, a healthy-fit lifestyle filled with whole, nutrient rich foods, has always been a big part of her life. For more of Megan's health and fitness tips, check out her blog, Eat Simple Love Yoga. You can also connect with her on Facebook, Twitter, and Instagram.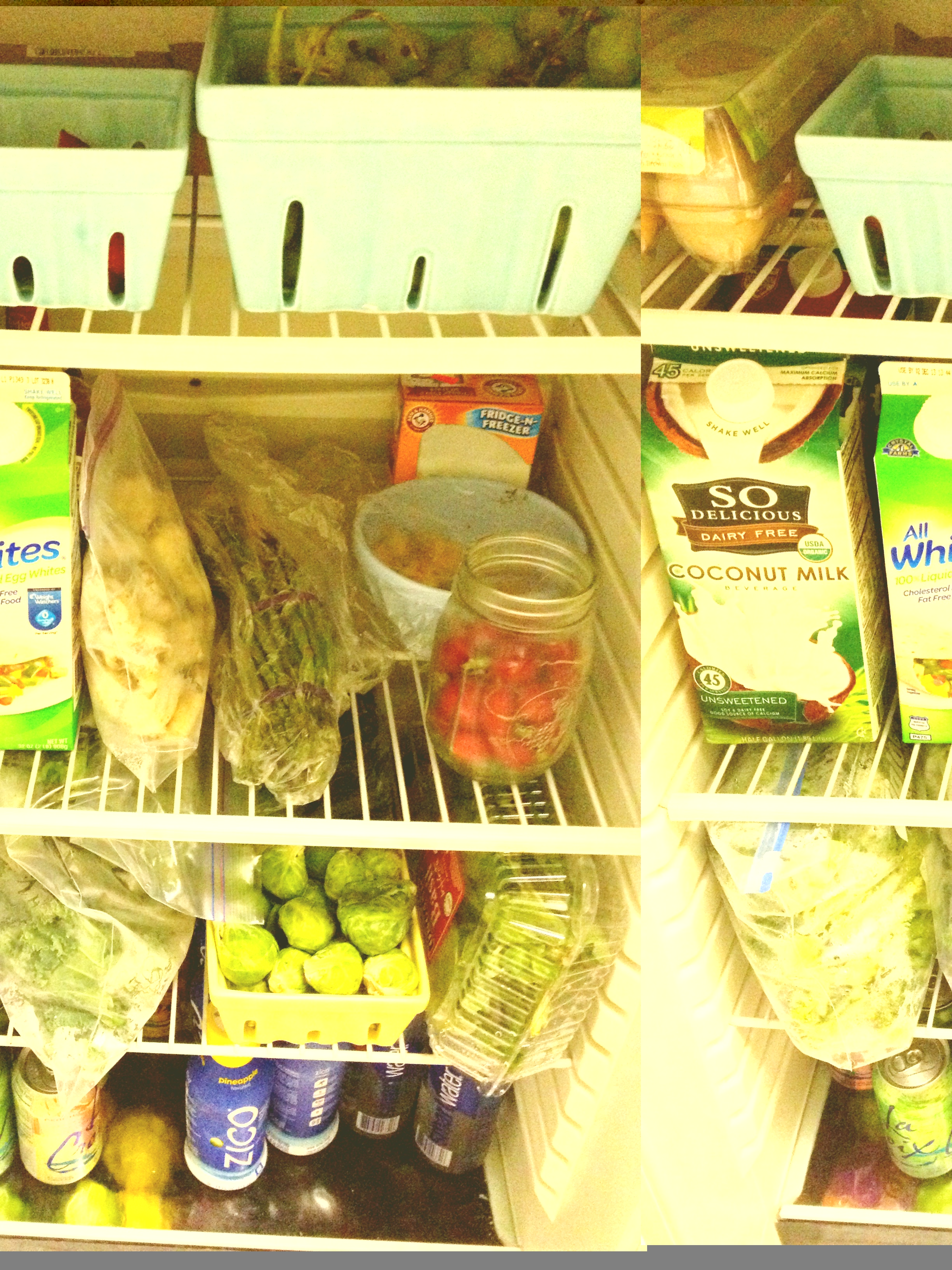 ITF: What is the single most important thing on your mind when you are shopping for food?
MF: Quality is always first and foremost, my number one priority. I will never buy food for the cheap factor if it means compromising quality. Specifically, I pay very close attention to the kind of meat, fish, and dairy products I purchase, which most of the time are coming from local fish and meat markets.
Thank you Matt F., Matt R., Laura, & Megan!
Happy Holidays!
If you would like to be featured on Inside the Fridge, please contact Robinsbite intern, Jaime – Jaime@robinplotkin.com